TAKE THE STOKED MENTORING CHALLENGE
GET TRAINED TO BECOME A MENTOR WITH STOKED THIS YEAR
IN-PERSON MENTORING WILL BEGIN SUMMER 2021. IN ADDITION TO WEEKEND ACTION SPORTS PROGRAMMING, VIRTUAL CAREER-BASED MENTORING WILL CONTINUE FALL 2021.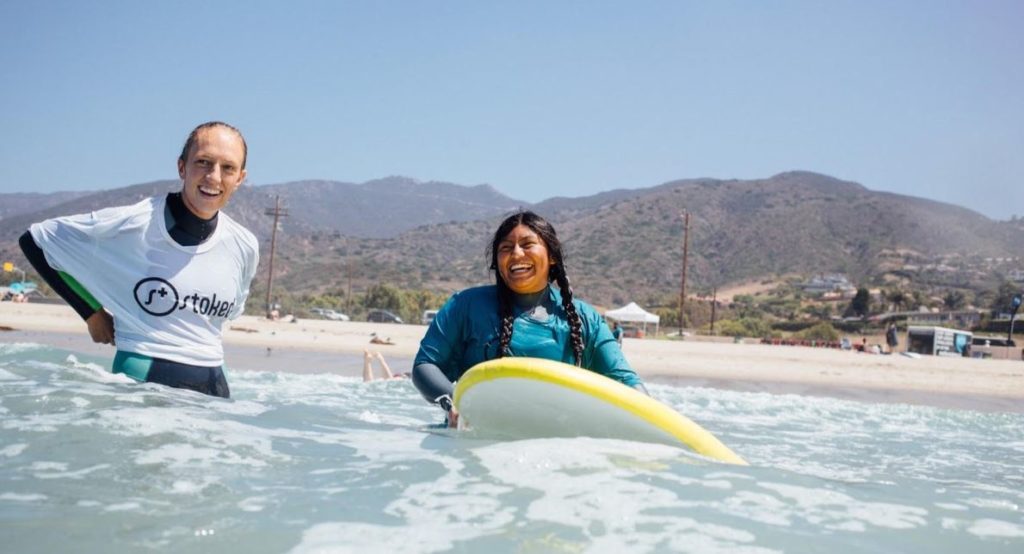 You see the way the world is headed and you desperately want to do something about it, but you don't know what to do. You've heard mentoring is important for young people, but you're unsure of the commitment and responsibility. It seems so daunting…


THAT'S WHY WE CREATED THE STOKED MENTORING CHALLENGE.
It's a simple 3-day online workshop for you to dip your toes into the world of mentoring young people. Over the course of these one-hour daily group trainings, you'll learn everything you need to learn about being a mentor with STOKED.
Here's what we'll cover over the course of the training:
Understanding your WHY

How to understand and combat systemic racism that affects the youth populations we serve

Who are our kids and what are their experiences

Mentoring 101 and our new online mentoring program

STOKED Core Values / The Power of Action Sports
Each day of the challenge has engaging reflection activities and is recorded and shared with any participants not able to attend trainings at the designated time. Go through this transformative challenge while learning new things about yourself and your community for just $27 (this cost helps us ensure that programming is always free and available to our youth). If you are not in a position to make this payment at the moment, do not hesitate to contact steph@stoked.org to request a scholarship for the STOKED Mentoring Challenge.
By the end of the training, you'll be ready to take the next step of becoming a mentor with STOKED where you'll commit to:
Going through a background check

Attending a minimum of 3 weekend surf/skate/snowboarding/community service sessions per season, and/or

Communicating with your mentee virtually at least 1x/week

Fundraising a minimum of $300 to support youth programming throughout the year
If you are not able to take the next step, you can remain an ally of STOKED and when you're ready, you can jump back in and become a mentor. Either way, it's a fun and engaging experience for you. Our aim is to build a community of action sports and outdoor enthusiasts who care about the future of young people, and choose to become leaders of positive change and inclusivity on our mountains, streets and waves.